Back to page
Dialysis
Profile : Professor Michel Jadoul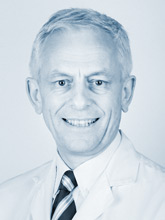 Head of the Cliniques universitaires Saint-Luc's Nephrology Department
Professor at Université catholique de Louvain (UCL)
Career path
Graduated in medicine from Université catholique de Louvain in 1983
Trained in internal medicine and nephrology at Cliniques universitaires Saint-Luc
Professor Jadoul was awarded the National Kidney Foundation (USA) International Distinguished Medal in 2008
Clinical activities
Chronic and acute haemodialysis and continuing care of patients with renal disease. His key areas of scientific interest include complications in chronic dialysis patients, prevention of hepatitis C in haemodialysis and cardiovascular complications after kidney transplantation.
He has (co-)authored more than 180 scientific articles, mainly published in the leading international nephrology journals.
Societies and scientific publication
Associate editor of the American Journal of Kidney Diseases.  
Topic editor on Dialysis for Nephrology Dialysis Transplantation.
Editor of NDT-Educational.
Member of the Executive Committee of Kidney Disease-Improving Global Outcomes.
Member of the Council of the European Renal Association-European Dialysis and Transplant Association.
Languages spoken
French – English – Dutch
Back to page
Dialysis